In The "New Normal" of Coronavirus
Many small businesses have found themselves unprepared for the way the COVID-19 crisis has drastically changed the behavior of consumers nationwide. To make matters worse, the in-person side of business and face-to-face customer relations has been all but eliminated, leaving businesses with fewer ways to interact with their clients and prospects.
This is why digital communication channels between businesses and consumers are more important than ever to maintain business continuity. Fortunately, the most powerful digital channel in marketing history is still available: Email! Email is an important communication channel to establish between you and your customers or prospects. But you can't reach your audience if you don't have their Email addresses. Datazapp.com's online Email Append service is the answer!
Below are 4 reasons why appending Email addresses is crucial for businesses during this time.
#1 Creating/Maintaining Awareness
It's already challenging enough to keep your customers or prospects interested and aware of your business without news of COVID-19 dominating American minds and airwaves. During this crisis, business owners should avoid letting their customers forget about them and moving onto the competition by deploying Email marketing campaigns promoting awareness of your business and its offerings.
#2 Staying Informed
Email isn't just a great way to keep your clients updated and informed – your customers will keep you and your business informed of their needs as well. In other words, Email is both a marketing channel for business owners to reach customers, and a channel for those customers and prospects to reach you to provide feedback, inquiries about your offerings, and information about their needs.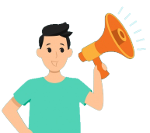 #3 Promoting Positivity
Yes, it's true most of our inboxes are full of many positive and some not-so-positive messages from businesses since this crisis began. But successful businesses are reaching out to their customers and prospects in this way for a reason. An affirmation that your company is still there and encouraging others does more than just spread much-needed positivity – it also creates awareness of your company which may not have been there.
#4 Staying Afloat
While we would all like to think our businesses are immune to crises like these, the reality is that many companies are suffering financially because of low sales revenue. The need to adapt to survive is evident, and pivoting your business communications to Email marketing could be the best tactic to drive sales. As we mentioned in reason #2, smart businesses leverage Email channels to make offerings to their customers and prospects.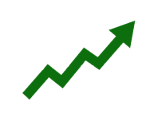 How Does Email Appending Work?
Datazapp appends missing Email addresses to your customer and prospect lists for just 3 cents per Email matched. We verify our Email addresses, eliminating hard bounces, spam traps, and other problem Emails to ensure maximum deliverability for your Email marketing campaigns.
Case Study: How some of our client verticals use Email Append during this crisis
While all businesses can benefit from having the Email addresses of their customers and prospects, this is more crucial to some business types than others during this time.
Dentist Offices: In many states, non-emergency dental procedures are restricted or on low-priority, and many potential clients are on stay-at-home orders. Retaining your clients through regular communication is key, but phone calls and text messages can be invasive and annoying. Email is a soft communication option through which you can continue delivering updates to their inboxes. Share tips on social distancing, dental hygiene or even schedule webinars or townhall-like meetings!
Many doctor offices have started offering tele-consultations using live video tools. Even health- insurance is now covering such consultations! Let your client know if you're offering such services and keep your clients updated on schedules and office hours, while your clients can use the Email channel to set or reschedule appointments and send inquiries.
Our dental office clients can simply upload their client or prospect lists in their Datazapp account to append Emails online and are able to download verified Emails in minutes!
Nonprofits & Charitable/Religious Organizations: Most non-profits, charitable and religious organizations are hard at work helping their communities during this crisis, but these organizations need donations to continue their efforts. With social-distancing policies in place, physical mailing can take more time, effort and resources. Appending Emails to your member lists and sending Email communications asking for donations and volunteers can deliver quick results.
If you are associated with non-profits, charitable or religious organizations and have large client or potential donor lists, start by creating an account at www.datazapp.com and try our No-Obligation Email Append online to get a free match report.
Healthcare Recruitment Agencies: With the current crisis, many hospitals and healthcare services urgently need to add healthcare professionals to their staff. Traditional recruitment through an online job listing site may take a long time, but appending Emails to professional license data of healthcare workers or in-house databases of prior applicants can cut recruitment time significantly.
Append Emails to your data to send out urgent hiring Email broadcasts. Datazapp's Email Append services will add 100% verified and deliverable Emails to your mailing list database in minutes.
Political Campaigns/Candidates: Social-distancing guidelines have significantly changed the way political campaigns are raising funds. Without door-to-door visitation, rallies, townhalls, and other in-person meetings, campaigns are turning to digital tools like webinars, virtual townhalls, social media, and of course email marketing to gain supporters and donors.
Datazapp's Email Append service appends missing Email addresses to registered voter lists and potential donor records. Campaigns then use those Email addresses to create audiences on social media, deploy Email marketing campaigns, and send invites to webinars and virtual meetings.
Learn more about Datazapp.com data append at www.datazapp.com or call 888-374-DATA